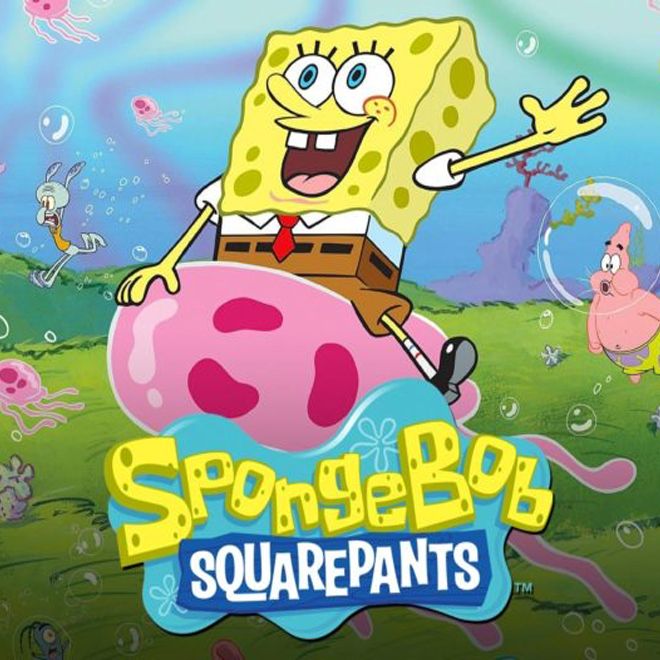 This year I started writing music for SPONGEBOB SQUAREPANTS at Nickelodeon. The soundtrack to Spongebob may be my favorite among modern cartoons in the last decade so I didn't take this task lightly. On top of all this responsibility, my first assignment was no easy feat: I had to recreate Raymond Scott's iconic POWERHOUSE, but in a style that would fit the beautiful pre-existing musical landscape of the show. The song Powerhouse was made famous by Carl Stalling in his musical arrangements for Looney Tunes in the 1930-50′s and in my opinion is the most iconic piece of cartoon music in history. 
Here is my full re-imagining of Raymond Scott's POWERHOUSE from the Season 12 episode "Broken Alarm." I performed all the slide guitar parts, piano, percussion, and bass, and left the rhythm acoustic guitars and mid-section solo to my friend and orchestrator Steve Bartek of the band Oingo Boingo.
Powerhouse ended up being used throughout the episode in many forms. Here's an odd loungy example of a variation that ended up not being used in the episode. This is me recording the lap steel part live.
I'm proud to post this today on what would be Raymond Scott's 111th birthday. Would he ever imagine that his music would live on in a cartoon world where a sponge lives in a pineapple under the sea some 80 years later? Actually, I think he would. I am honored to help continue the legacy of Raymond Scott and especially on such an important show.

-Ego Plum